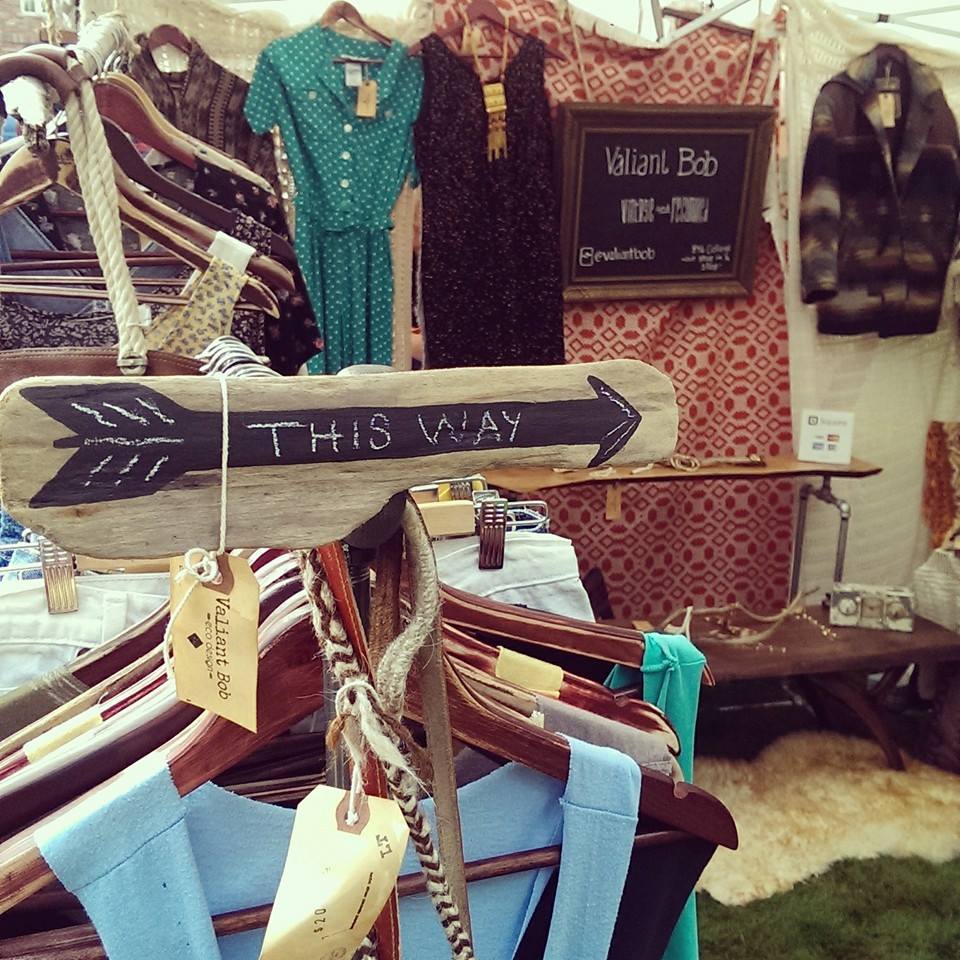 02 Feb

Shop Profile: Arts Market

Just can't wait until Sunday to get your dose of vintage & handmade? You should check out Arts Market. Like a permanent flea market, they've got an awesome variety of handmade and vintage vendors spread across two locations, one in Leslieville and one on College at Ossington. Here are a few of the vendors you'll find both there and at the Flea on Sunday.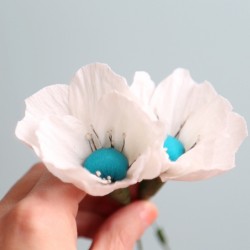 Marissa of Sea Flower Studio makes the prettiest delicate earrings, necklaces, bracelets and rings, like this one, which you can find at Arts Market and in her Etsy shop. We love the clean, simple lines of her pieces. For the upcoming Annex Flea, she'll also be selling paper flowers (see left)– the perfect Valentine alternative to those imported roses!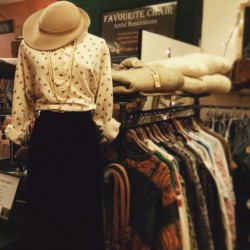 Aside from having awesome styling, Tyla and Lacy of Valiant Bob also have an amazing shop, full of vintage and reclaimed goodies at the College location of Arts Market. Specializing in reclaimed furniture (this!) and a beautifully curated, cohesive collection of vintage clothes and accessories, you'll definitely be a repeat customer once you visit them on Etsy, at Arts Market or at the Annex Flea on Sunday.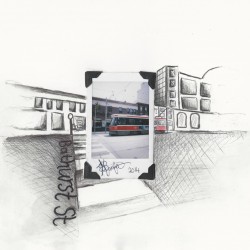 With a unique combination of photography and drawing, Deborah Kanfer creates pieces that makes you consider Toronto in a new light. We're especially digging this new piece that captures our favourite neighbourhood (can you guess which one it is?) in a surprisingly fragmented yet put together way. Deborah's work is on display at Arts Market, on her site (love the homepage!), and will be for sale at– you guessed it!– the Flea.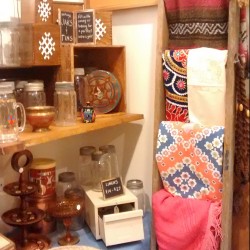 Did you know that the Annex Flea has vintage roots? Odds and Mends was born a few years ago, when we (brother/sister Annex Flea organizational team of John and Diana) lived together in a small Annex apartment, furnished, as you might imagine with loads of vintage. When our place was stuffed, but our desire to collect was still going strong, we had two options– become hoarders or start a shop. Thankfully, we chose the latter. Today, we sell an eclectic mix of anything that strikes our fancy from the 20th century in our permanent shop at the College location of Arts Market, along with hanging out in the backroom (come say hello!) at the Annex Flea.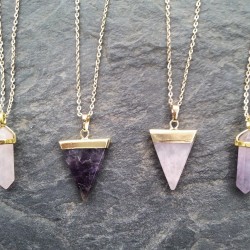 With displays at both the College and Leslieville locations of Arts Market, you've got no excuse to miss out on the latest from Sacred Gemstone. Kelly not only creates one-of-a-kind handmade crystal and semi-precious gemstone jewellery, but also does it with holistic your well-being in mind. Check out her Etsy shop if you're in your PJs, her Arts Market shops, or her display at the Flea this Sunday.
In Leslieville 1114 Queen Street East, Toronto, from WED to FRI 12pm-6pm & SAT to SUN 11am-6pm
College at Ossington 846 College Street, Toronto, from WED to FRI 12pm-7pm & SAT to SUN 11am-7pm
–