06 Feb

Vendor: Designed to Life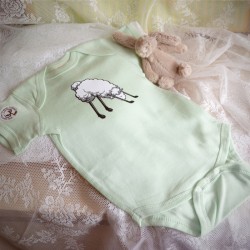 We love meeting new vendors, so we're pumped to have Designed to Life on board for the Annex Flea this Sunday! We talk symbolism, shopping local and hanging out at markets below
How did you get started with your business?
It all began during a yoga seminar, when our beloved Teacher touched upon an unusual subject. There was a baby present in the room, who was wearing a onesie embroidered with the symbol of the skull and cross bones on the chest. Our Teacher gently pointed out that such a symbol is associated with it a lot of negative things, and should not be something that is worn by babies or adults alike, especially in the area of the heart. The energies of the heart that express love, joy, compassion, innocence and bliss are blocked and restricted by the negative image and the vibrations it emits. This really opened up our eyes and we began contemplating on the many designs that people choose to wear everyday, how often they are embedded with negative symbols and how negatively they affect our being and those around us.
At Designed To Life, we bring awareness to people about the importance of symbolism and the impact that symbols have on our spiritual, mental, emotional and physical being. It is our mission to create positive and spiritually charged designs that will bring harmony, happiness, joy and life to all people. We hope that our designs will inspire positive change in others and make a difference in the world. It is said that whatever thought or emotion you put out into the world will come back to you exactly as you first proposed it.
Why is giving gifts of vintage/handmade important?
Over the years we have learned that behind the wonderful stories and meticulously crafted items were people who were passionate about doing something themselves. They were no longer mere consumers of mass-produced items imported from China, they were artisans, they were taking power back from the corporations and creating something completely unique that has value beyond the object itself. Giving handmade/vintage gifts supports the local community and brings people together, sharing stories, passions for arts and the unleashing of the the creative spirit.
What's your favourite part about participating in markets?
Our favourite part about participating in markets is meeting new people, fellow artisans as well as shoppers, striking up conversations and connecting with them in a direct and personal way. It's a wonderful feeling sharing our passion with others and having them resonate and want to take part in what we are trying to accomplish.
Follow Designed to Life on Facebook, Twitter Instagram, Pinterest, and Etsy or swing by and say hello on Sunday at the Annex Flea!
–