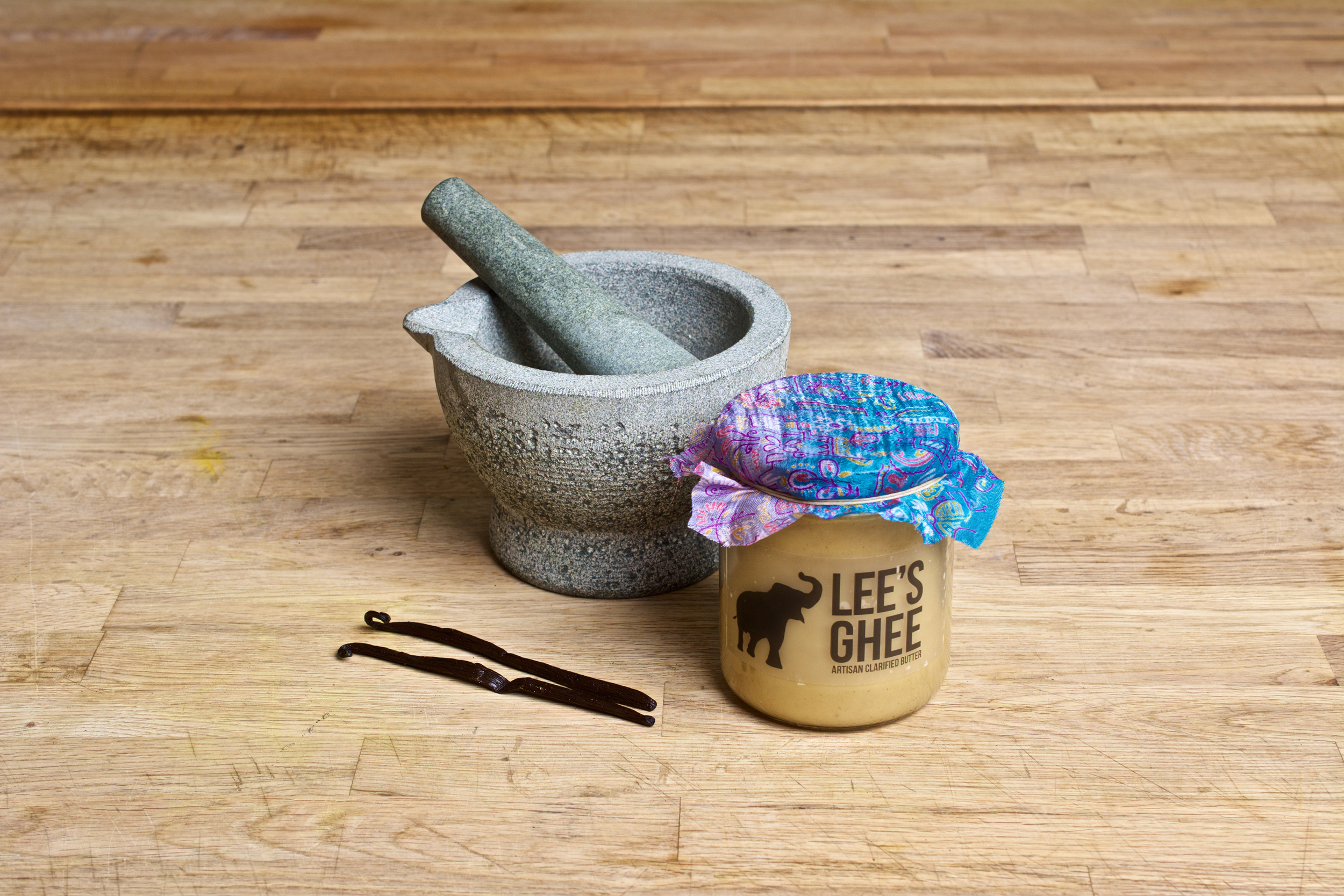 02 Feb

Vendor: Lee's Ghee
One of the best parts of running an event like the Annex Flea is that we constantly get to meet people doing things a little differently. Lee's Ghee is no exception! Read more about Lee and her ghee below and purchase her goods on Sunday!
What's the coolest thing you've ever found/made?
A couple years ago, I made 1000 miniature kites out of upcycled Patagonia windbreakers and put them in a vintage vending machine at Rockaway Beach in New York City. It was part of a project called the Kite Collective I started with a few friends to help connect people in cities with nature through kite-flying.
Is giving/receiving vintage/handmade gifts important to you?
I turned 24 last month and for my birthday, each of my friends surprised me with a gift that was either handmade or local: I got Chocosol chocolate from a friend who works for them, local honey from Kiss my Bees, handmade jewellery and a handmade leather belt made by friends. It was the best!!!
How did you get started with your business?
I started my company Lee's Ghee after backpacking through India in 2014. When I came back to Canada I wanted to try making some of the amazing recipes I had learned there, but when I couldn't find a good, local source of organic ghee, I started making my own!
Do you have any tips for shoppers looking for goods in your field?
My advice to people who haven't used ghee before would be to do a Google search. There is so much information out there on the health benefits and uses of ghee. The process of clarifying butter is thousands of years old!
Follow Lee's Ghee on Facebook and Twitter and be sure to check her out in person Sunday February 8th at the Annex Flea! (Also, check out the descriptions and ingredients of the ghee in the photos below.)
Noisette (Vanilla Browned Ghee) is Lee's version of classic browned butter, an essential ingredient in French baking and the trick to making any recipe taste amazing. We remove the burnt milk solids, rendering the clarified butter healthier and easier to digest. Noisette is infused with a touch of vanilla; we always use real vanilla bean, not extract, as all chefs known that true vanilla flavour can only be derived from the pod itself. Be a bit gourmand and treat yourself to some Noisette ghee spread liberally on a slice of crusty French bread. Ooh la la!
Ingredients: Certified Organic Cultured Butter, Certified Organic Vanilla Bean Pods.
More of a confit than a ghee, the Blind Date (Ghee Soaked Dates) recipe was given to Lee by a vaidya, or Ayurvedic physician in India, as it was recommended for her constitution or dosha. She fell in love with the sweet taste of the dates, soaked in buttery ghee. She carried a jar with her during her travels and once ate half a jar on a train in one sitting! Yes, you can eat it all by itself. No need to do anything to it. Try it for yourself and you will see why.
Ingredients: Certified Organic Medjool Dates, Certified Organic Cultured Butter.
–