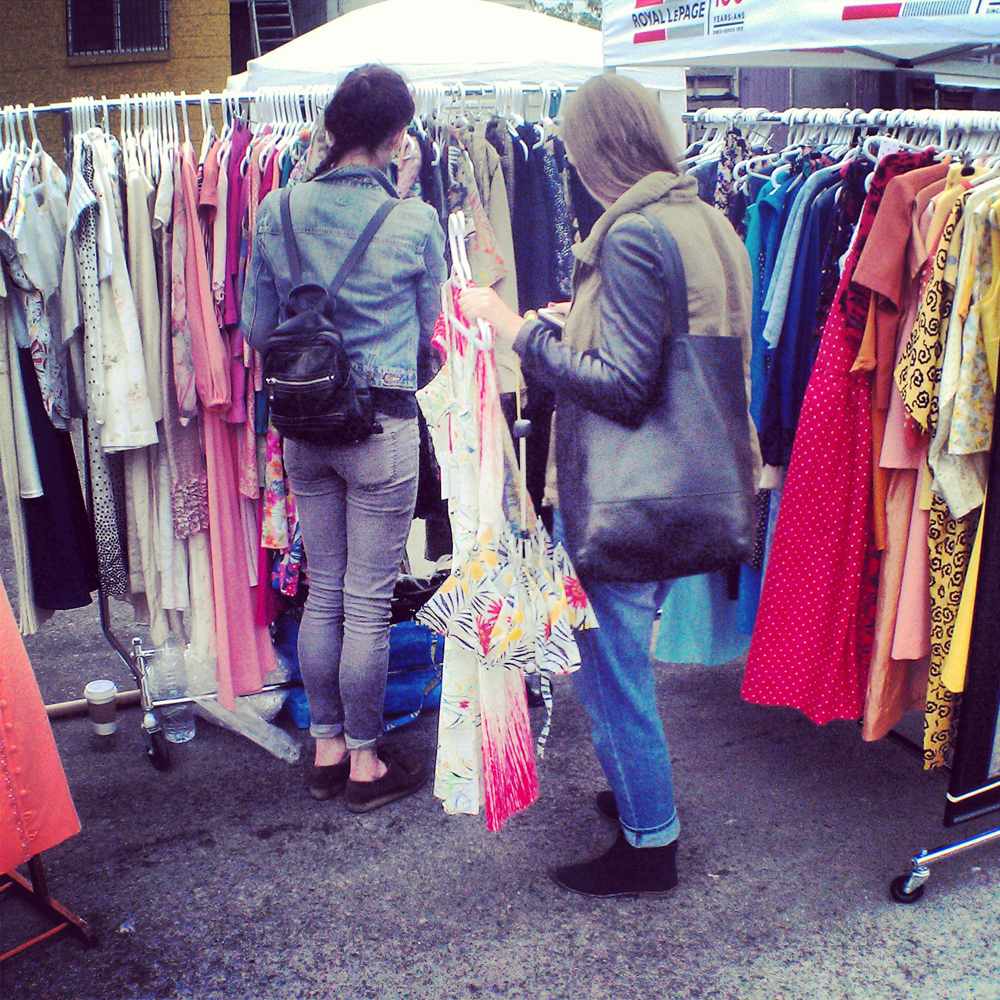 In the grand tradition of Toronto's neighbourhood markets, the Annex Flea brings the best vintage and handmade goods in Toronto together under one roof.
Look your flashiest with jewellery crafted by local talent, or try on a piece of single origin chocolate while sipping a fair trade cappuccino.  Find that pair of high-waisted pants you've been looking for since 1991, or set up your own personal Mad-Men-era bar, complete with ice bucket, ashtray and vintage suaveness.  Snack on an unexpectedly innovative treat, or find the perfect vintage mirror to appreciate your good looks in.  Chat with a seasoned vendor about getting your own shop off the ground, or make friends with that other attractive customer reaching for the same item as you…
Or do all of those!  All at The Annex Flea: the best vintage and handmade stuff you'll find between Little Korea and U of T.  Bring your tote bags; you never know what you might find at our next market.
Check out some of our featured sellers on Instagram!
About the Organizers
While this tree-hugging brother/sister team has grown up just a little, their motivation for starting the Annex Flea came from when they were small and spent many hours amongst the vintage treasures in their grandparents basement and visiting their cousins on the farm. Fast forward 20 years or so, and you'll find Diana and John sourcing finds for a little vintage shop of their own and running the Annex Flea, a place for local handmade and vintage vendors to share their talents with the good people of Toronto!